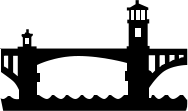 We are a community committed to economic growth, diversity, and inclusion.  Our work represents the efforts and ideas of local businesses, city government and and dedicated citizens.
Our focus is moving Haverhill forward, together.
This is a very special place in a unique part of the world. Consider the resources of our fantastic city – deep industrial roots, alluring outdoor spaces, a beautiful riverfront and historic downtown, a thriving manufacturing hub, and a wonderfully diverse community. And all of this ideally situated in the heart of well-traveled commuter routes. We have everything required to grow our economy, while placing the highest value on inclusivity and recognizing the strength in our differences.
We are proud of our 500 member businesses and are always looking to add more. We bring people and ideas together. Sometimes it's face-to-face, across the table. But we also go well beyond the traditional "wine and cheese" style networking model.
We are a small business economy with big plans for the future, and we're making critical changes to our model for success. The Chamber's programs, events, and services are focused on driving value for members and inspiring forward-thinking in our neighborhoods. By working collectively, we can develop new and better ways to grow our city, contribute to commercial success, and enhance the lives of our citizens.
We have momentum. Let's build on it, together.